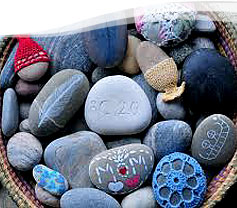 How I work with clients

As an Integrative Humanistic Counsellor, I integrate different approaches. This means that I combine approaches such as Person-Centred, Gestalt and Existential. To understand more about these approaches click here

Counselling and psychotherapy is an individual process and I always tailor my approach to my clients individual needs. My way of working with you is to focus on how you are feeling in the 'here and now', this allows opportunity to understand the past and the present which can then help you to move forward, feeling lighter and free from being weighed down by old baggage. Counselling allows you to become more self-aware which can have a profound effect on all aspects of your life.

If you find it difficult to express yourself with words then working creatively can really help. With your permission there is always opportunity to express yourself using a sandtray with miniature figures, stones, shells and many different types of media.

---
Having an Existential feel to our work gives you the space and freedom to explore your own unique experience, without interpretation or influence of anyone or anything else. Exploring the choices and responsibility you have, can deepen your sense of self-worth and confidence.