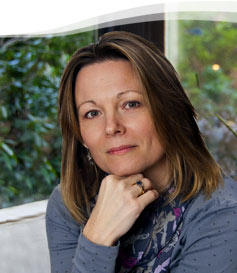 Integrative Humanistic Counselling and Psychotherapy located in Chertsey South, Surrey. Couples and Individuals Counselling.

Firstly welcome to my website.

Some people find it daunting looking for a counsellor so I hope that you will find my website friendly whilst answering some of your questions about counselling and psychotherapy.

It is very common for clients to be feeling anxious about their first appointment. You might be thinking... what if I don't like the counsellor, what if she doesn't like me, will it be like talking to my friends, will she believe me.

As your counsellor I can reassure you that I will offer you a non-judgemental and accepting therapeutic relationship. I will be professional, reliable, resiliant and committed to supporting you.

I have extensive experience in working with Relationship difficulties, couples or one-to-one, low self-esteem, anxiety and negative thinking patterns. Counselling and Psychotherapy can help you to understand your thoughts, feelings and why you might be repeating unhelpful behaviours. Self awareness facilitates change.

Do you often feel or act like a child? Do you feel fragile and vulnerable or even angry and confused? Often these powerful emotions are triggered by our supressed 'inner child'. He or she (the child part of you) may be emotionally 'stuck' at a particular age. When this happens, which is very common, we can feel overwhelmed with confusing emotions and even develope addictions in an attempt to comfort this part of ourselves.
Psychotherapy can offer you a space where you can safely understand your 'inner child'.


---
What is counselling and psychotherapy all about
The relationship with your counsellor is about many things...
Building trust

Feeling safe

Feeling equal

Feeling respected

To be deeply heard and understood

To be emotionally held

To explore the unknown together

To be valued without judgement
The counselling and psychotherapy process is about many things...
To discover your choices

To understand meaning in your life

To gain control in your life

To release your emotions in a safe environment

To explore your past, present and future

To make changes if you choose to
Through my dedication to this profession I am honest and tell my clients that counselling is not about waving a magic wand and making everything better but it is about finding the courage to be honest with yourself which in turn allows you to be honest with others. Counselling can help you to understand and accept who you are, trying to do this alone can be overwhelming and lonely.
---
Are you struggling to trust your partner? Are you being triggered and then flooded with emotion and anxiety? Understanding why the betrayal has happened in the relationship can be the first step in recovery for the couple. Couples counselling provides a safe place where both people can unravel their story and start to process their painful feelings together. I will support you both through this process, helping you to move forward.